"Yes, that's My Church!!!"
"The Church Where the Spirit Of the Lord Leads"
Sunday Services:
Sunday School 9:00 am
Spiritual Development 10:00 am
Morning Worship 11:05 am
Tuesday Services:
Intercessory Prayer 6:00 pm
Prayer Meeting 7:00 pm
Youth 4 Christ 7:00 pm
Bible Study 7:00 pm
5040 Marne St. | Dallas, TX 75215
15th Annual Women's Conference
Join us for this grand occasion, the 15th Annual Women's Conference; Evangelist Sheree Andrews and Evangelist Sherry McCoy will be our Guest Speakers. The Ladies Tea is Sold Out, but the Women's Conference is still open.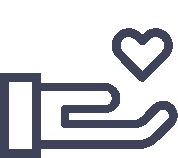 "38 Give, and it shall be given unto you; good measure, pressed down, and shaken toget
her, and running over, shall men give into your bosom. For with the same measure that ye mete withal it shall be measured to you again.

"